To setup Thunderbird for the fist time, start by opening Thunderbird. You should see this screen on the initial startup.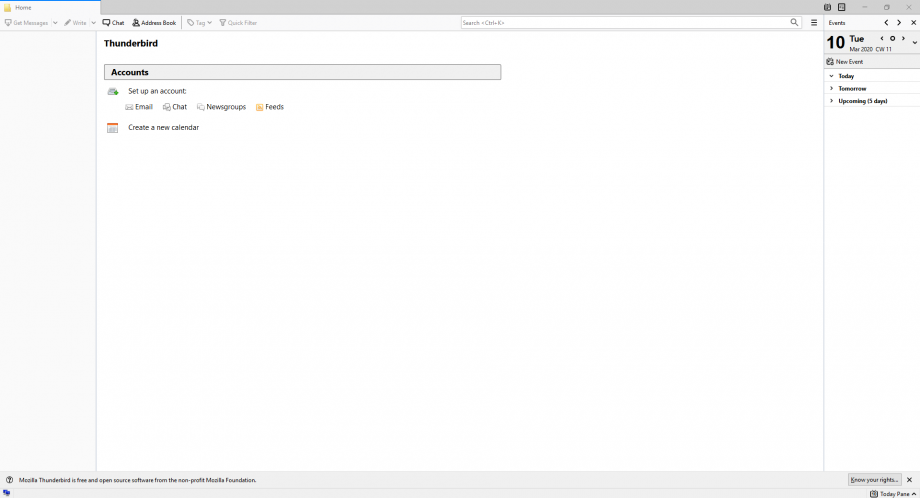 Click on Email under Set up an account: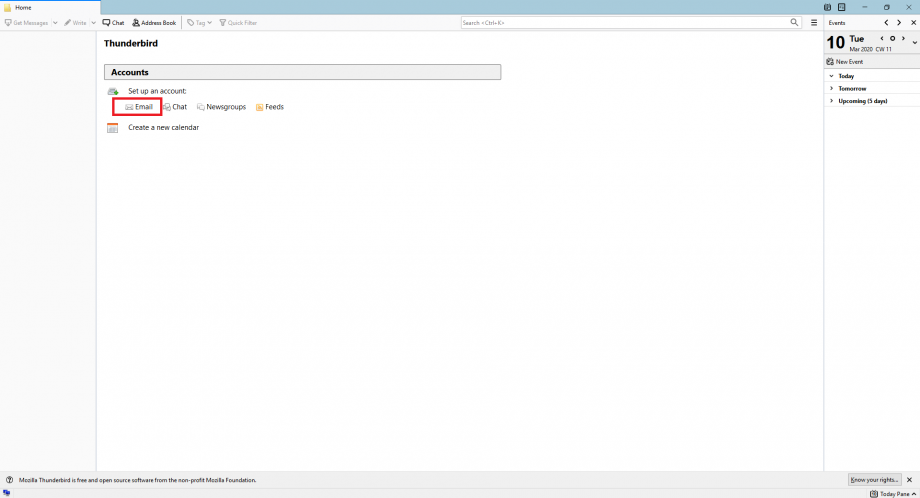 In the empty box next to Your name type your name as you would like it to appear in e-mails you send. In the empty box next to Email address: type in your full e-mail address including the @amplex.net. In the empty box next to Password type your e-mail password. Click the Continue button.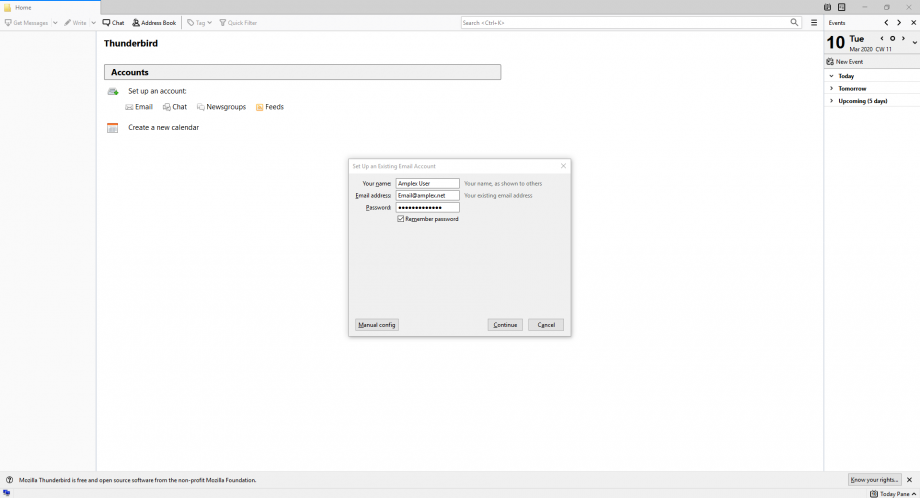 Thunderbird will try to automatically detect your settings. If you have entered the proper email and password, you will see the following message under the previous informatio. Success! Click Done to finish the setup.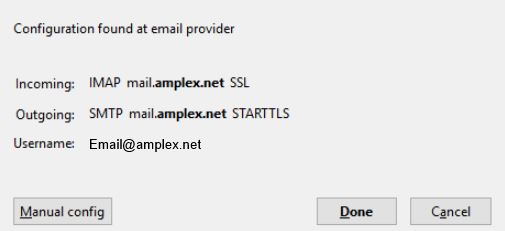 You are now able to enjoy your Amplex email in Thunderbird.