Amplex residential phone service allows you to add phone numbers to a block list which will automatically reject the call if someone from the number entered tries to call you.
You will need to know your Login Name and Password to https://phone.amplex.net.   If you do feel free to click the Allow/Block link below.
How To Block A Number
Begin by going to https://phone.amplex.net
Click the Forgot Password link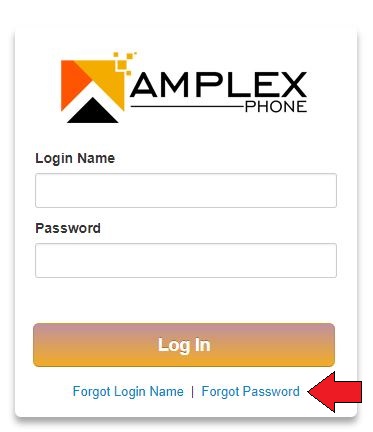 Your login name is: your[email protected]    (Ex: [email protected])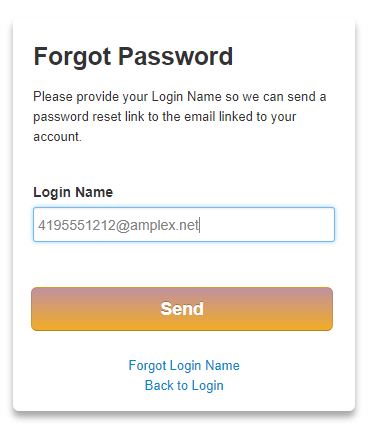 If after clicking send you do not get an email as pictured below, please contact us at 419-837-5015.  We may need to update the email address we have on file.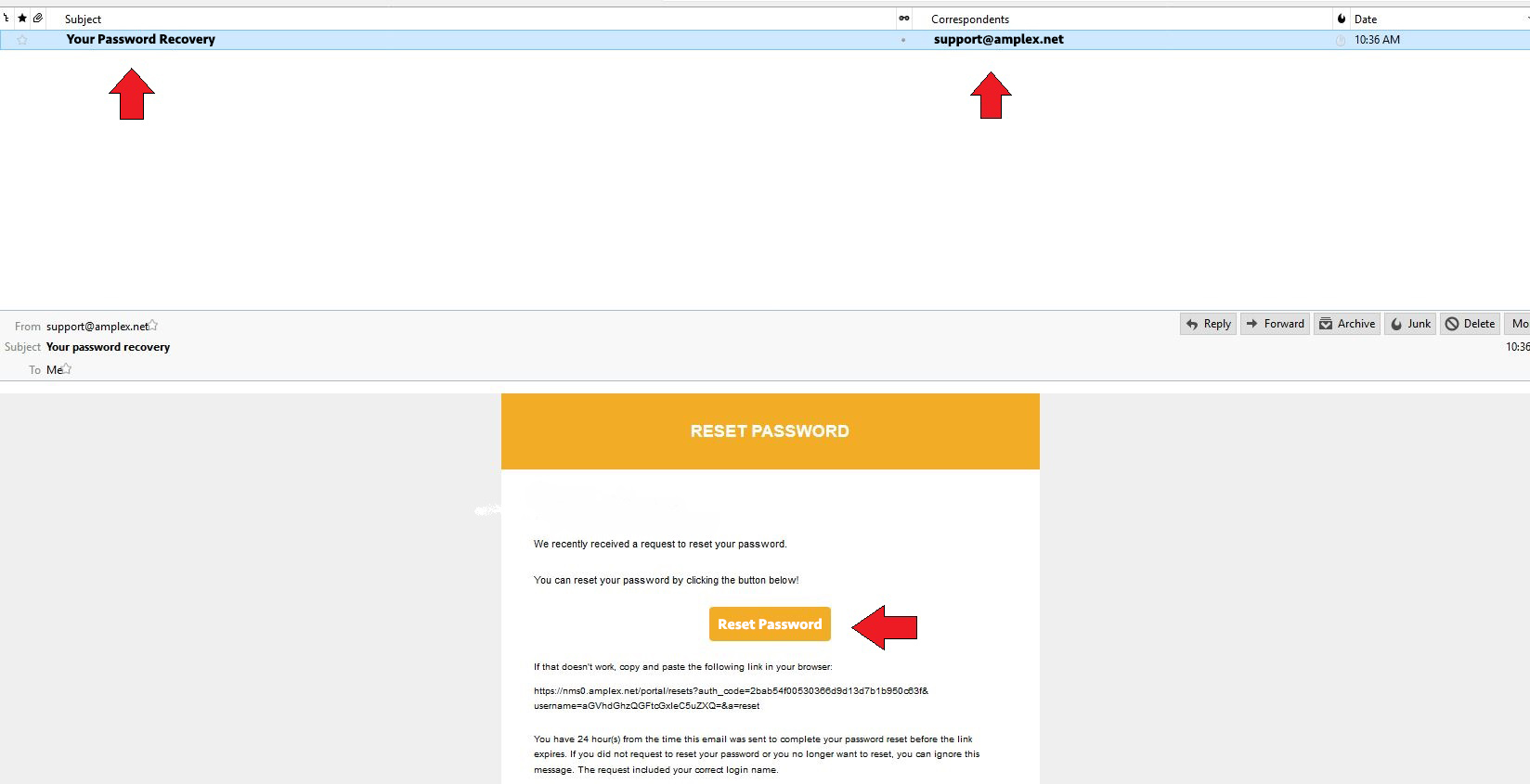 After clicking Reset Password, you will be prompted to create one, (see picture below)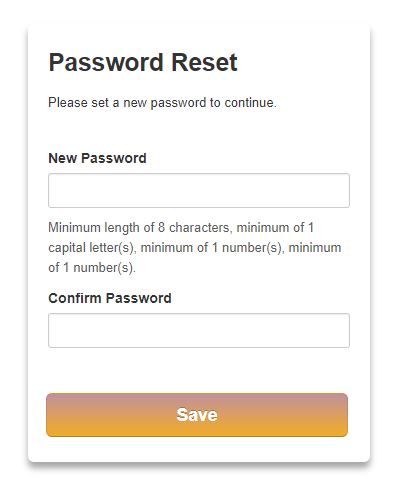 Once you click Save, you will now be able to login: https://phone.amplex.net
Click on Answering Rules on the top icon bar.
Click on Allow/Block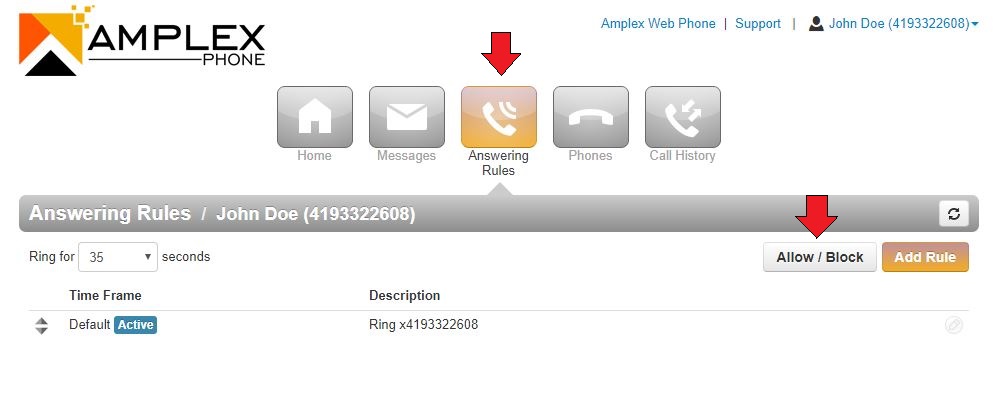 In the Allow / Block screen you can now enter in a 10 digit number in the Blocked Number and click the + symbol to add a number. It is not recommend to use the Allow list as this will block all numbers outside of the phones listed and can cause problems receiving incoming calls if the number is not in your allowed number list. Once you are done adding numbers click done.
In the example below I've added 8002154545 to my list of blocked numbers.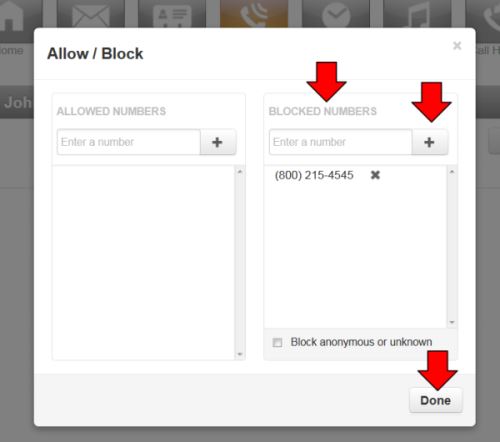 FAQ
Question: Can I block anonymous or unknown callers?
Answer: Yes. In the Allow/Block screen simply click the box next to "Block anonymous or unknown" then click done. This will block callers who do not have a caller ID number.