To setup your new phone account either click the link from your introduction e-mail or visit https://phone.amplex.net and choose "forgot password".
For Residential customers: your login name is phonenumber@amplex.net
example: 4195551212@amplex.net
For Business customers: your login is based on your extension and corporate domain name. Please contact your phone administrator or Amplex Support for additional information.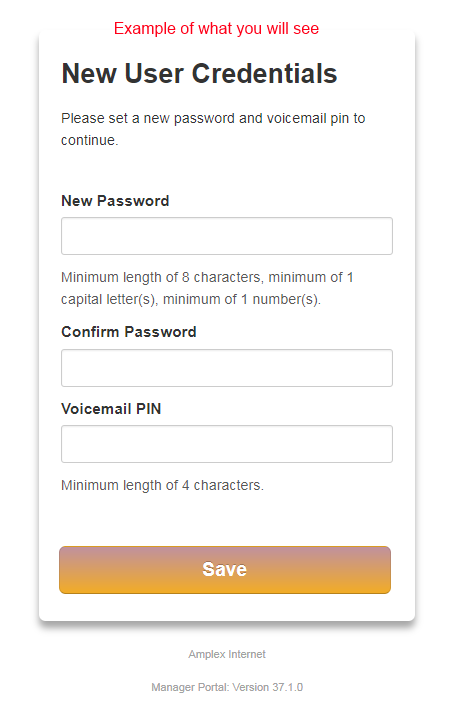 You will be prompted to to create a new password and a Voicemail PIN code. Your password will be used to log into https://phone.amplex.net and view your call history, check your vociemail on the computer and change other advanced phone service settings.
The password must contain a minimum of one capital, one number and be 8 or more characters in length.
Your pin code will be used to access your voicemail from your phone. The pin code must be 4 or more charecters and simple passcodes such as 1234 and repeating numbers are forbidden.
Was this article helpful?