How to Pay Your Bills Online using the Amplex Payment Portal
Step 1: Create a Login
Login to my.amplex.net and then click on the First time user link shown below.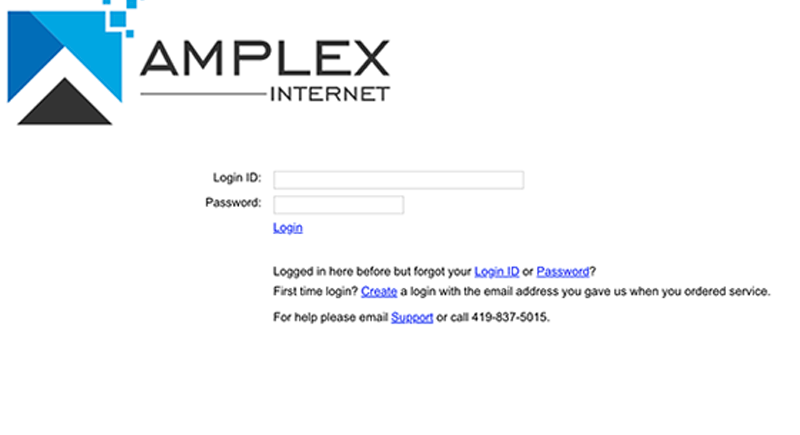 Step 2: Verify Your Email Address
Enter the email address associated with your Amplex account. If you're unsure what email that is, it is the same email address your bills are emailed to each month. Once you hit submit, a verification email will be sent to this email address.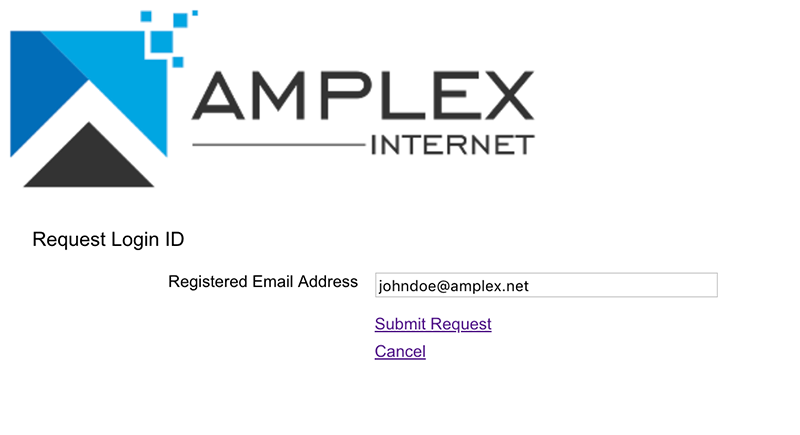 Step 3: Open Your Email
Login to your email provider and open up the email that was sent to you from the Amplex Portal. The email contains a link that you will need to click to complete the verification process as shown below.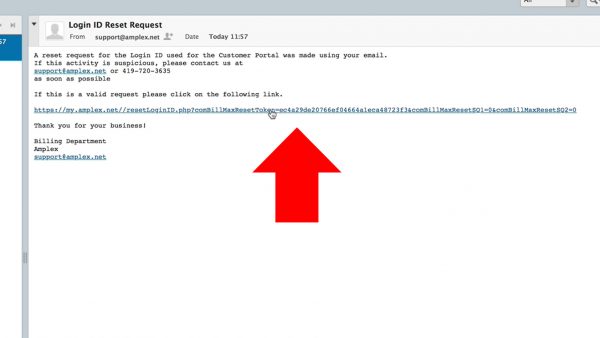 Step 4: Create a Login/Password
Once you've clicked on the link in your email, it will send you to a new page where you must input your email address as well as create your login ID and your password. (Note: Password requirements are as follows, it must be at least seven characters, it must contain at least one number as well as one special character (. , @ ! %).)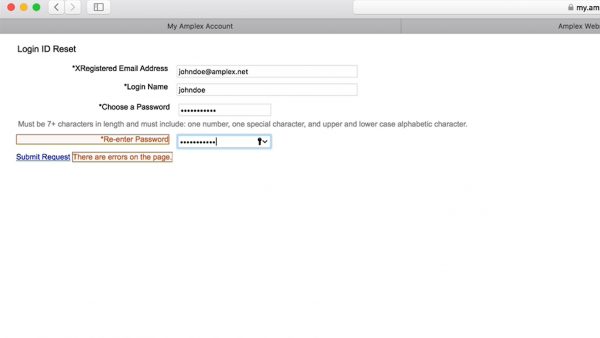 Step 5: Login to the Portal
Login to the payment portal at my.amplex.net with the username and password you just created.
Step 6: Add a Payment Method
Click on the "Payment Methods" link. It will take you to a page where you can add a payment method. You can add a credit card or a checking account. Verify your address information and then enter your card/checking account information. Then hit save. Once saved, you should see your payment method listed in the payment method table above.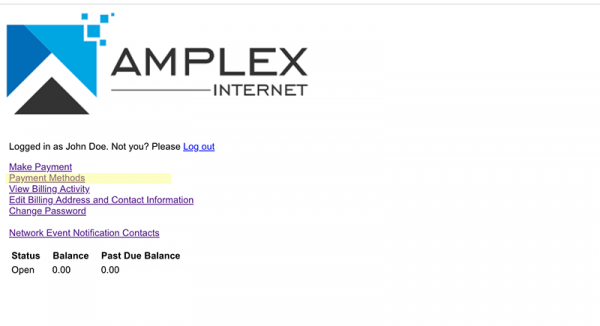 Step 7: Make a Payment
After you've created a payment method, you can then make a payment for your account by selecting the "Make a Payment" link located above the Payment Methods link.
Step 8: Setup Autopay
If you're wanting this payment method to be used for autopay each month, select the box that says "Use for Recurring Billing (autopay)". By selecting this box, you have designated the portal to go ahead and process the payment on your billing date each month by using the selected payment method. A copy of your receipt will be emailed to you automatically.