Expanding your Wireless Network
Access Points
An Access Point connects directly to your wired network, via an ethernet cable, to extend the Wi-Fi coverage to your existing network, without sacrificing speed. An Access Point works different than an Network Extender, since it is hardwired into your existing router and just rebroadcasting the same signal. A Network Extender takes your existing wireless signal and repeats it, leading to your speeds being roughly put in halve and leading to other issues with wireless interference.
More than likely the manufacturer of your existing wireless router makes an Access Point that will have the same interface and will be more compatible with your network. Most Access Points can start as inexpensive as this one from TP-Link for $24.99. You would need to have an available port on your router and run an ethernet cable to the Access Point.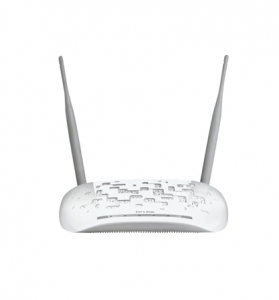 Mesh Networks
Mesh networks are a relative newer product in the consumer market that contain a router and 2-3 smaller dedicated satellite units that use a dedicated wireless backhaul, to interconnect all of the units, to provide a mesh system. While these systems are made to work with one another, they still be subject to local interference or blind spots in your home.
Often these units do come with hefty price tag in comparison with a stand alone router, but can offer more of an extended range in most cases. Most units can work with your existing eco system of Internet of Things such as Alexa, Zigbee, Wemo, Google Assistaint, and more. Mesh networks can vary in price from the TP Link Deco M5 at $299 to the Linksys Velop at $499.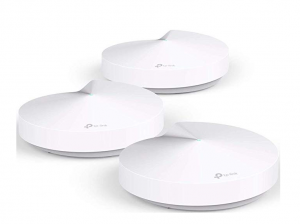 Wireless Powerline Extender
A Wireless Powerline Extender works similar to the Powerline Adapters listed in the Wired Networking, but also put out a wireless signal to help connect wireless devices to your network. One of the devices should be installed close to your router, and then using your household electricity, it sends the signal to the Wireless Powerline Extender which allows wireless devices to connect to it. Most of these adapters have a pass-through, which allows you to still utilize the power outlet.
As with the Wired Powerline Adapters, these are dependent on the wiring of the household and how stable it is, along with the distance between both of the adapters, radio interference, and other unseen factors.
Wireless Powerline Extenders like this TP-Link AC1200 Wi-Fi Range Extender for $149.99 offers a simple set up along with pass-through, so you don't lose an outlet.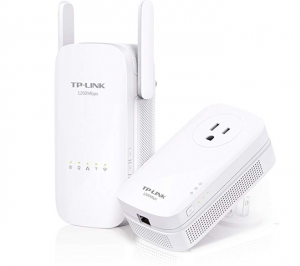 What should you use?
As with most things with networking, the better percentage of devices that can be hardwired, the better off you will be. Unfortunately not all devices are meant to be wired such as smartphones, tablets and smart devices. Utilizing a well managed network with devices that compliment each other, versus using a multitude of wireless devices, that can be fighting one another, can make for a better experience with your Amplex Internet.