Windows 10 is available for desktop and laptop computers along with tablets. The instructions below give directions that refer to clicking or tapping. If you are using a desktop or laptop computer, click with your left mouse button. If you are using a tablet, tap with your index finger.
Setting up your Amplex e-mail address on Windows 10 is a very simple process. Begin by accessing the Start menu by pressing the Windows Key on your computer keyboard or tablet, or by swiping in from the right and tapping start. Locate the Mail App icon and click or tap it.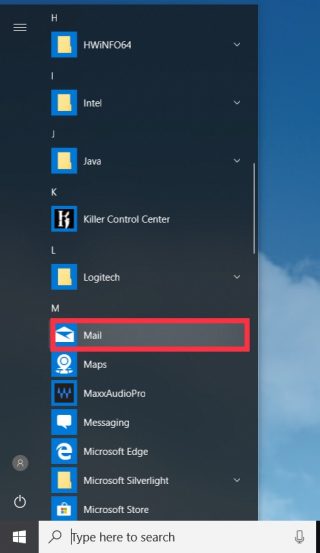 Click or tap on Add Account from the menu that appears.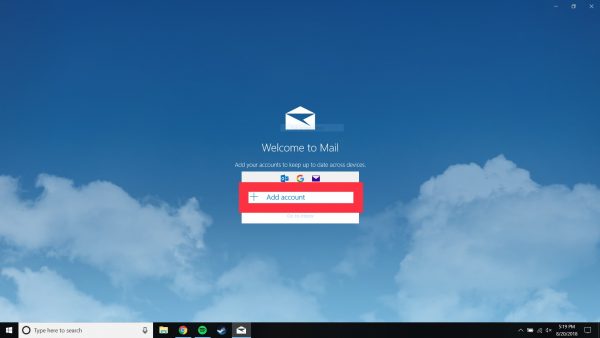 Click or tap Other account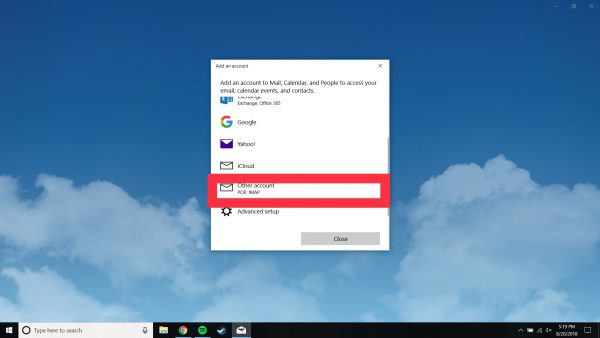 In the empty box below e-mail address type your full Amplex e-mail address. In the empty box below password type your e-mail password.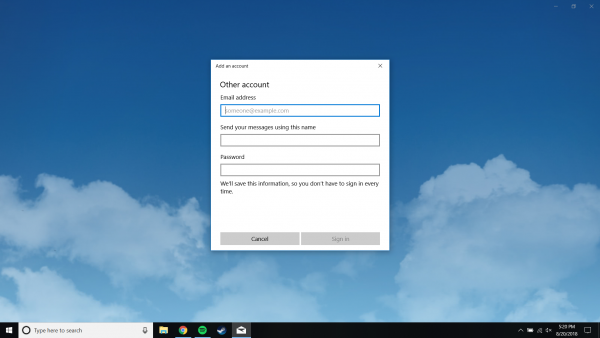 After filling in the fields, it should look like this. Click or tap Sign In.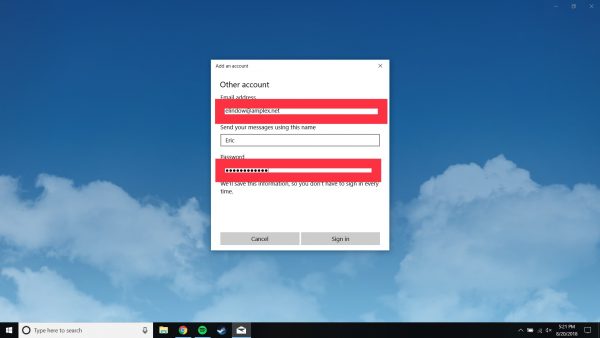 After clicking Sign In, you will be prompted with the following message if the email and password are inputted correctly. Click Done.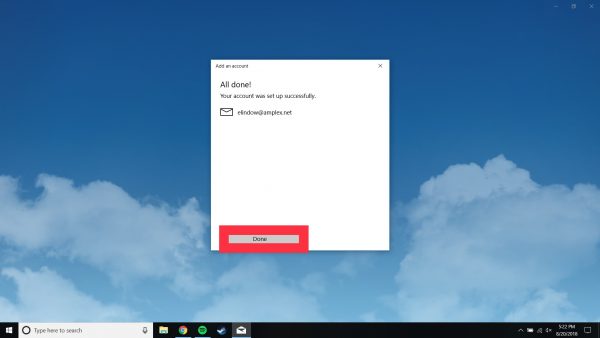 If you need to add additional accounts, you may do so now. If not, Click on Amplex.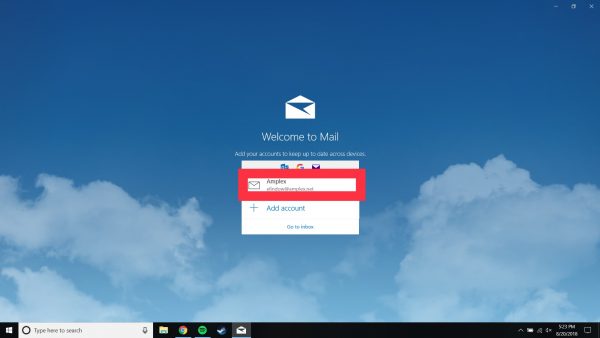 Success! Your account should now be setup and you can view your e-mail by going to the Mail App.