To setup a static IP on your TP-Link WR841ND router begin by contacting Amplex Support at 419-837-5015 as a static IP address will have to be enabled for your account. The CSR will provide you with an IP address, subnet mask, default gateway and DNS server information. It is a good idea to write this information down.
Login to your router by going to http://192.168.0.1 You will be promoted for a login username and password. The default username is admin and the default password is admin.
On the left side of the page which loads click on Network.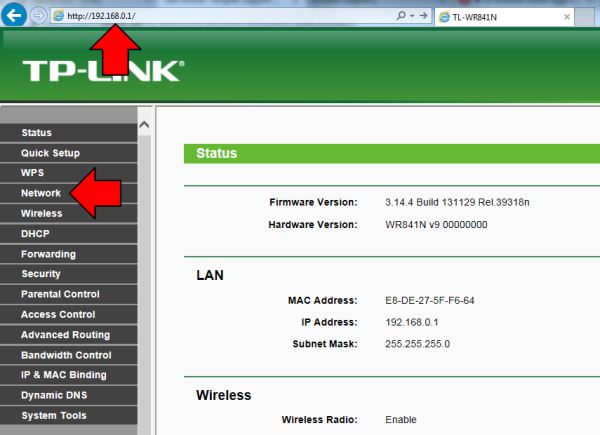 In the Network tab click on WAN then under WAN Connection Type: choose Static IP. At this point you will need the IP Address, Subnet Mask, Default Gateway, Primary DNS and Secondary DNS from an Amplex CSR. Type in the information the Amplex CSR has provided you and click save.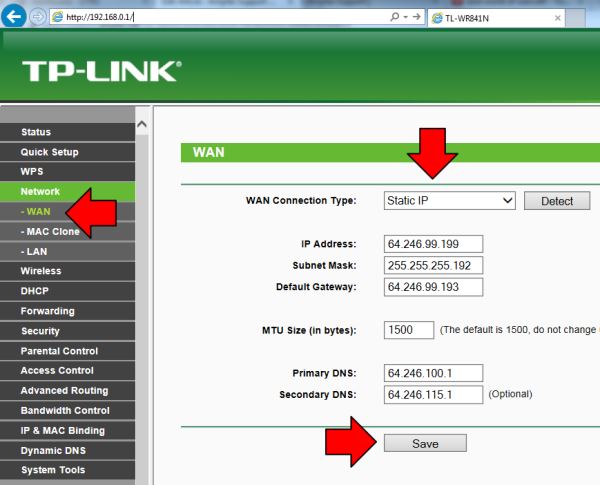 Your router may take a minute to save these changes but your connection will now be setup as a static IP. Test your internet connection by opening a new web browser tab or window and attempting to go to a website. If you are not able to browse the web please contact an Amplex CSR as your antenna may not be set to a static IP or you may not have the correct static IP information.