This page was exported from Amplex Support [ https://support.amplex.net ]
Export date: Fri Apr 16 7:44:03 2021 / +0000 GMT
Phone Battery Backup Information

Amplex phone service operates over your Amplex internet connection. In the event of a power failure, if you have not chosen to purchase a battery backup or if your battery has become depleted, you will not be able to dial 911 or other emergency services from your Amplex phone service.
The FCC, as of February 13th 2019, requires that phone providers offer a battery backup solution for purchase capable of powering your phone adapter and internet service for the purposes of making emergency calls for a period of twenty four hours. Since this twenty four hour battery backup option represents a significant cost to our customers, Amplex continues to offer options lasting 12 and 8 hours which feature a shorter run time at a lower price.
The following batteries are available directly from Amplex, and may also be purchased from popular electronics retailers. Below you will also find information about battery run-time, maintenance, operation, extended run-time options and other helpful documentation.
Battery Options & Run-times
8 Hour Battery Backup Solution
<![if !vml]>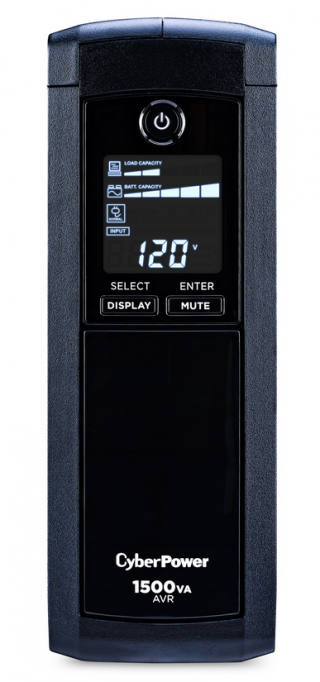 <![endif]>
CyberPower CP1500AVRLCD Intelligent LCD UPS System

CP1500AVRLCDa

This battery is user replaceable. The manufactures warranty period is (3) years from the date of purchase.

This battery should be operated in conditions no lower then 32 degrees and no higher then 104 degrees Fahrenheit with non-condensing humidity levels between 0 and 90% in accordance with the manufactures specifications.

$169.95 available from Amplex along with other major electronics retailers. UPC
12 Hour Battery Backup Solution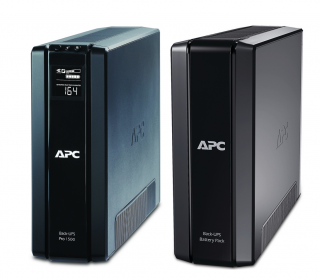 24 Hour Battery Backup Solution
<![if !vml]>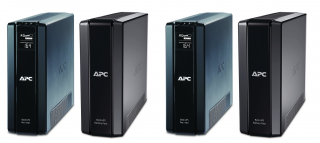 <![endif]>
If you would like to purchase any of the above battery backup options directly from Amplex please contact us at 419-837-5015 or by e-mail at support@amplex.net. Amplex does not provide any direct warranty and any warranty claims must be handled through the manufacturer.
Manuals & Information
CyberPower CP1500AVRLCD Intelligent LCD UPS System User Manual
CyberPower-FG-CP1500AVRLCD Function Setup Guide
CyberPower_DS_CP1500AVRLCD Data Sheet
APC Back-UPS Pro 1500VA Model BR1500G Manual EALN-7V5MXA_R2_EN
APC Back-UPS Pro 1500VA Model BR1500G Data Sheet
APC External Battery Backup Pack for Model BR1500G (BR24BPG) Manual EALN-83EQPP_R0_EN
Details & Limitations
The Federal Communications Commission (FCC) per 47 CFR Part 12 [PS Docket No. 14–174; FCC 15–98]  requires Amplex to educate our customers on battery backup options for Amplex phone service, advice our customers of what will happen in the event of a power failure with regards to dialing 911 or other emergency services from your Amplex phone service, and how to test and maintain a battery backup option if purchased from Amplex along with warranty information. If you have any questions, comments, concerns, or wish to purchase a battery listed above contact us at 419-837-5015 or support@amplex.net
The above run-time is based on a new battery in fully charged state conducted by Amplex on 2/11/19 using (1) Cambium R201 series residential ATA/router registered to the Amplex phone server, (1) Cambium 450 subscriber module and (1) 30V cambium power adapter. Connecting other devices can and will reduce the total run-time of your battery backup solution.
As batteries must be maintained and operated in accordance with the manufactures instructions. Batteries deteriorate over time most feature an effective lifespan of 3-5 years it is important to regularly replace the battery system you purchase from Amplex (or from a third party) and be aware that as batteries age the total energy capacity from full charge diminishes thus reducing your maximum available call time in the event of a power outage.
In the event of a multi-day power outage you may considering purchasing, at your own cost, a solar power backup system or fuel based generator system. A licensed contractor and electrician should be consulted and used for proper unit sizing, installation and maintenance. Ohio CAT is a vendor, among many, which sells and installs power systems which can provide power of a mult-day power outage. You can contact Ohio CAT by visiting http://www.ohiocat.com for more information. Amplex does not provide any warranty or work with any specific contractor to install additional generator or solar backup systems.
The above information is specific to residential customers. Any business seeking battery backup solutions should contact support@amplex.net or Amplex by phone at 419-837-5015. As businesses feature a wide variety of phones, routers, connected devices and power requirements run-times will be significantly shorter then any of the above quoted times.
In accordance with FCC regulations Amplex is required to notify you once per year, and at the point of sale of any new service, about the following items as they apply to your Amplex phone service: Availability of backup power sources; Service limitations with and without backup power during a power outage; Purchase and replacement options; Expected backup power duration; Proper usage and storage conditions for the backup power source; Subscriber backup power self-testing and monitoring instructions; and Backup power warranty details, if any.
Post date: 2019-02-11 22:51:43
Post date GMT: 2019-02-12 03:51:43
Post modified date: 2019-03-04 17:54:39
Post modified date GMT: 2019-03-04 22:54:39
Powered by [ Universal Post Manager ] plugin. MS Word saving format developed by gVectors Team www.gVectors.com