In order to access SFN-TV NOW on your Roku devices you will need to have a Roku account. For instructions on setting up an account, visit: https://support.amplex.net/knowledge-base/creating-a-roku-account
Once you have a Roku account, proceed to the following link on a computer, tablet, or mobile device: https://www.rokuguide.com/private-channels/sfn-tv-now
Once you are on this page, click the green 'Add Channel – sfntv' button.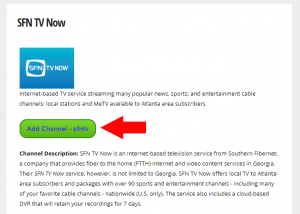 Once you click, you will be presented with this screen:

You may read, and safely ignore this warning as SFN-TV Now is a safe application.
From here you will want to click ' Yes, add channel'

You will then be redirected to Roku's website and asked to sign into your account. If you do not have an account, click the 'Create account' button to the right, otherwise sign in to your account.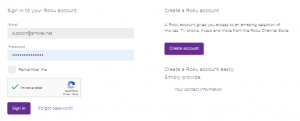 Once you have successfully signed in, the SFN-TV NOW channel will automatically be added to your Roku devices that use your account.

Congratulations! You have successfully added SFN-TV NOW to your Roku devices!